Attract and retain residents with Crown Paving's apartment and condo paving services.
Your parking lot is key to attracting and keeping quality residents. It's one of the largest aspects of multi-residential properties, and one of first things residents and prospective tenants interact with upon arrival. We know you have a lot on your plate as property manager, so we've designed our parking lot paving solutions for Nashville apartments and condos just like yours. 

Enhance Curb Appeal

Maintain ADA Compliance

Create a Safe Environment

Limit Disruption
We Limit Disruption for Your Residents
Our Nashville parking lot paving experts create an easy-to-read map of your apartment or condominium's parking lot, outlining the work and the schedule. It's customized to accommodate the ebb and flow of your property. You can share the plan with your residents and employees to help alleviate any concerns.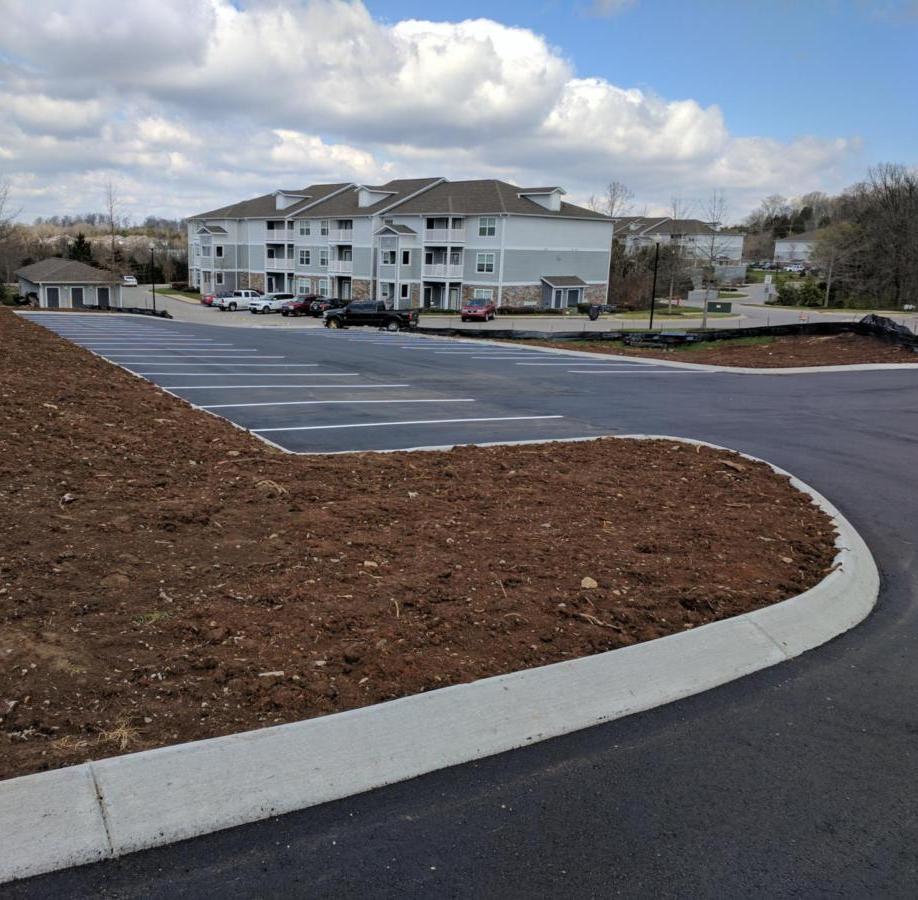 How It Works
Whether you are just looking to repair some minor potholes and cracks, or you need to understand how much it costs to repave your entire complex, we can help.
1. Make a plan with our custom property evaluation.
We analyze the types of surfaces you have, and identify current or potential distresses. We review your traffic patterns and discuss how work will impact your property.
2. Develop a proposal.
We review the property plan on site to arrive at a solution that works for your needs and budget.
3. Get to work.
We schedule your job, and coordinate with you in advance so you can communicate with residents and management.
Crown Paving offers a one-year materials and workmanship warranty on all paving jobs.
What to Expect
On-Site Assistance
Our team will be on-site to help your residents get in and out of their driveways and parking stalls. Our team is easily identifiable with in high-visibility uniforms.
Smooth Traffic Flow
A custom traffic flow plan will be created and communicated with you for your property. Over 70% of our crews are ASI-Certified Flaggers trained in traffic control.
What types of services do you provide for commercial properties?
We provide the full scope of parking lot paving services for apartments and condos in the Nashville area, including:
ADA Compliance & Improvements
Yes, we are fully insured with an unlimited contractor's license. See our certifications.
Can you pave in the rain?
Asphalt paving cannot be completed in rainy weather because of the water-repelling oils found in its composition.
How soon can we use the parking lot after paving?
We typically recommend keeping traffic off fresh pavement for 24 hours. Cars should not be left sitting on the asphalt until it's had time to cure. Curing times can be dependent on several variables, including temperature, humidity and type of materials.
Apartment Paving Services
Satisfied Customers