Get Your Free Project Estimate.
We combine superior craftsmanship with quality materials to create paving solutions customized for your project.  
Request your free estimate, and let's get started.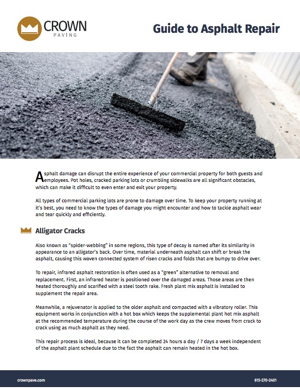 Guide to Asphalt Repair
Looking at a cracked driveway or potholed lot, and don't know where to start? Download our free Guide to Asphalt Repair and learn how to stay ahead of the wear and tear and keep your property running at it's best.